1) SOS
SOS is an organization that has saved over 7,000 dogs and spayed/neutered 3,000 others. Their model is quite simple. They take animals from the south where there are too many strays and too few shelters and drive them north to where they have relationships with various shelters that will accept the dogs. Interestingly, they seem to be able to accomplish this on a very low budget. They do as many trips as they can raise money for.
We saw that they were trying to raise money for a trip online and so we contacted them and told them Mav's Rescue Friends would be delighted to sponsor one of their trips. Connie wrote back some incredibly kind emails and we happily made the donation. For the trip we donated, the dogs are being brought to Chicago. Here are pics of a few puppies that are making the trip and are being brought to Paws Chicago. If you are interested please contact them.
They are extremely nice and a donation to them can help save a lot of dogs. In their runs to Chicago and elsewhere in the midwest they typically take over 20 dogs per ride. So, if you pay for gas money and their trip you could be part of saving a whole van load of animals.
2) Garp
We saw this post for Garp by Leave No Paws Behind the other day and thought it seemed like a good use of funds as Garp already had a committed rescue behind him and just needed money for the veterinary costs and pull fees:
"Garp needs a new lease on life…
The world according to Garp just got brighter! We are pulling him to
safety and need your help! LNPB saw this post this morning (below) and
knew there was no way we could Leave These Paws Behind! Please help us
give Garp a new lease on life! All donations are tax deductible.
TODAY IS THE DAY! No, I wasn't whistling, or making funny noises -
this little chi mix's (2-3 yr?) head is held at a constant tilt. MUST
GET OUT BY TODAY AT 7PM! he's at BALDWIN PARK ANIMAL CARE CENTER 626
430-2378. kennel 104. I have no info other than the kennel he is in.
he retreated to the far part of the kennel when the door was opened
and is very scared and it's hard to get near him. at first i thought
he was going to have a seizure and then realized the head never
straightened. awww, cute little thing! can we help? we MUST help!!! he
needs a hero – he promises to repay with a lifetime of unconditional
healing love that can transform hearts and will make your house a
home! AMAZING POWERS!!!!"
We had never heard of Leave No Paws Behind but after going to their website and facebook page it became quickly apparent that they were the kind of rescue we are seeking to help. We donated the amount they were trying to raise in their chipin and immediately got a thank you email back from them as well as a number of responses within the first 48 hours of the rescue. Toby, the founder, is very responsive and we can see from her facebook posts that she has a big heart and is very important to the animals in need out there.
We got pictures of Garp almost immediately and we were delighted to hear from Toby one day later that Garp had already found a new home. Wow, that was fast! Visit Toby's website and take a look at her organization, we don't think you will be disappointed.
3) Two Pitbulls
We saw a chipin online for an organization named Big Hearts for Big Dogs. They are located in Florida and if you pull up their homepage you will read: "We started as a small group of individuals who saw a desperate need for  advocates of larger breed dogs. Smaller dogs are adopted faster and  rescued more often. And just like that a new hope is born. A new hope  and beginning for big dogs all over South Florida. Our hope is that this  site, and this rescue, brings big hearts together to save more animals."
We had not heart of the organization before but we looked them up online and quickly found their facebook page and have no doubt that they are doing a great deal of good in the rescue community and are committing incredible amounts of energy to do good. They have great events in their community, post multiple thoughtful posts a day, and save many dogs every week.
The post we saw online looking for funds said:
"This brother and sister were dumped in the shelter and found there way  on the urgent rescue list.  We scrambled and the Fantastic Four's  original foster mom has agreed to take them immediately.  We need to  raise the pull fees and vetting provided by the shelter and these two  lost ones will join the BHBD family today!  This is a small chip in for  two little dogs!  Please show us your BIG heart so we can get these two  into the family.  Donate what you can and please share <3″
We would love to find more situations like this over time. For a relatively modest donation , the group was able to pull the two dogs and save them. This is the kind of decision that is a no-brainer for us. If local rescues have the time and fosters on hand, it is a huge waste if the money can't be raised to fill up the foster's house. In this case, the organization had a small need and we filled the chipin without emailing them first to see how it went. We usually email the organizations and go back and forth to learn about them, but this was a very pleasant experience. They sent us a very nice response and already pulled the dogs.
They wrote us that they pulled the dogs a couple of nights ago at 8:30 and that sadly their ears were already cropped and infested with worms. And, that they acted like they had never seen grass which was heartbreaking. That said, they are sweet, happy, and gorgeous and starting their new lives already! The dogs are siblings and in the same foster home right now so Big Hearts for Big Dogs just saved two more lives.
We are unsure of how many situations like this exist on a daily basis where a foster is willing to take in a given dog but the organization doesn't have the committed funds to pull and vet the dog. We hope to find more of these over time and commit more funds to it as we feel it is a very good use of donations. We are thankful Big Hearts for Big Dogs is out there doing so much good and so happy that we could be a tiny bit helpful with their effort.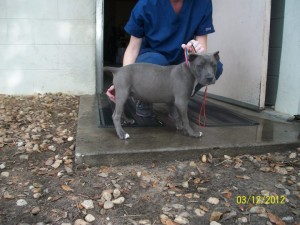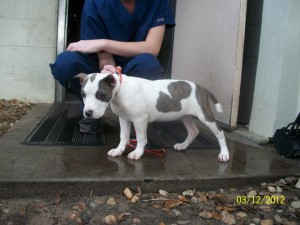 4) Piglet
We have had the great fortune recently of helping an amazing little dog named Piglet we saw a posting for online. Here is the posting we saw for Piglet:
"We  received a call from one of our followers this morning (March 8)  regarding a beautiful, young, but shockingly thin Miniature Pinscher (or  mix) girl. She had wandered into his yard, probably knowing where to  find salvation. We have agreed to welcome her into our program, on the  condition that we can raise the funds necessary to fully vet her within a  weeks time. We have quite a few bills currently that we need to  cover, but we couldn't say no to this girl when it is clear she needs  us right now.
We've  decided to call this little girl Piglet. Because with love, nurturing,  and lots of quality food, we're hoping that's what she'll soon  resemble! Piglet is petrified of the world around her. She cowers,  sulks, and shies away from humans. She desperately wants love and  affection, but she doesn't know how to trust. It's incredibly sad;  she was not born this way, she was made to act like this. Because of her  extreme introverted behavior, she is being singled out by the pack at  her temporary placement. She is in urgent need of a foster home to help  bring her out of her shell and show her the world around her is NOT a  scary place. Piglet is super sweet once she warms up to you a bit, but  will require a lot of one-on-one attention. She does well with other  dogs, mostly ignores them. Another dog in the household of similar size  would probably be best; Piglet weighs around 6 lbs., but should weigh  more like 8-10.
Piglet is in urgent need of vetting to determine the underlying cause  of her malnourished state. It could be as simple as lack of nutrition  (as we're thinking) and is most likely compounded by internal  parasites. She will require a FULL and complete work up at the vet,  including vaccines, spay, heartworm test/fecal test, a full spa  treatment (her nails are pretty overgrown), and flea/tick/HW  preventatives (if HW negative). Please help us help Piglet!…It is the difference between life  and death in many instances. As always, thank you for your support and  generosity, we can't do it without Y-O-U!"
We reached out to the Homeless Pet Advocates and contacted them about their organization and Piglet. They are a newer organization and are trying to scale up and plan to file as a 501c3 but nevertheless and Maverick would do anything for other minpins in need
Homeless Pet Advocates was very easy to work with and got back to us with all of Piglet's information and so it was a delight to sponsor her. Here is what we have learned about her so far. She is now in a nursing home but she was so scared she could barely stand when first brought home. She was too scared to be held and would just flop on her side in defeat when put on the ground. She had no interest in anything and was infested with fleas, coccidia, and worms. Her stool was a pungent liquid with a teaspoon of blood and she was scared of everything including blood. Already, after being in a foster for the past couple of weeks, she loves to eat, is very playful, and loves wrestling with other dogs. She is even starting to yap at the neighbor's dog! She is still reticent to be picked up as of right now and is still showing puppy behavior. They told us she is a bit mischievous-which doesn't surprise us given she is a minpin! She loves to snuggle and is working on housebreaking right now, while they look for her new home.
If you have room in your home and heart for Piglet please contact us or Homeless Pet Advocates directly.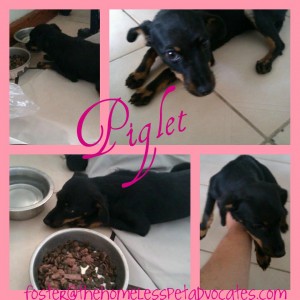 5) Leia and Logan
We recently saw a post for help with Leia and Logan from Crossroads Shih Tzu Rescue for two Maltese dogs they recently took in from a puppy mill.
"Fans, we really need your help.  Donations and adoptions are down, but  expenses continue for the dogs in our program.  We have brought two  puppy mill Maltese into the program and have a 12 year old coming from a  kill shelter tomorrow.  We have an intake sponsorship ChipIn set up for the Maltese's expenses…Leia and Logan survived 8 years in a Wisconsin puppy mill and now are  hoping to begin new lives in loving forever homes.  They are badly in  need of dentals, in addition to vaccinations and altering.  Please help  us raise the money to provide these much needed medical services to  them."
We have come across Crossroads before and had them on our list of rescues we wanted to help and when we saw this post we thought it was a great opportunity. Rescues are having more trouble raising donations given the economy so we were happy to help out in a small way with their program. We don't know the people at the organization but they emailed back very quickly and were extremely nice. They do a lot of great rescue work and are very professional. They have also won some big grants due to the great work they are doing. For instance, they just won a $25,000 grant from Pepsi for a senior center. That is pretty amazing.
If you look on their facebook page, they have great language for their mission:  "Our mission and goal are simple… to rescue as many needy dogs as our  resources will allow, to rehabilitate them in preparation for their new  families and lives, and to find the absolute best possible forever homes  for them.
One by one… until there are none."
You gotta love that!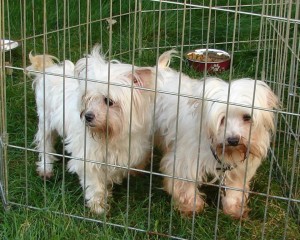 6) Mischief
We came across a posting for this great rescue today called Alabama Siberian Husky Rescue: http://alsiberianhuskyrescue.com/. They were trying to raise money for a number dogs that they were saving from euthanasia in order to hold them in kennels for a period of time while they locate kennels.
Here is the posting:
"Just yesterday, we were notified of 3 more Siberian Huskies in local  shelters who need us, 2 males and a female and have learned of another  male. At least two of these dogs will be euthanized if we can't help  them. We have negotiated a reduced boarding rate with our vet due to the  extreme overcrowding we and the shelters are experiencing. At $x/day  for a total of 7 dogs for two weeks, we need $xxx! We know this is  asking alot, and we are hoping to keep the boarding to a minimum, but we  need to have at least half of this in donations so we can pull these  dogs and know they are safe. Please continue to donate and see our FB  page for pictures of the dogs in need."
We emailed the rescue and made an offer to sponsor four of these dogs for the next week so they would have time to find fosters if that would help them. They emailed us back literally in under two minutes and were so nice and easy to email with that we could tell instantly how committed they were. They sent us a picture of one of the dogs they are picking up named Mischief that we are posting below-isn't he beautiful-go adopt him if you are looking! Anyway, we just wanted to write a nice quick note about their rescue as they really could not have been nicer, faster to email, or more appreciative for the help. We did not do anything too great or donate that much money, but helping a rescue save a few dogs from euthanasia while they figure out their fostering situation is a no-brainer.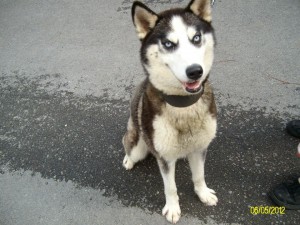 7) Shadow
Although we have committed to only giving 503c1-registered non-profits-funds after our initial start so that we make sure the money gets spent on the animals, we made an exception when we saw this post for Shadow both because the person in need seemed so great and because a small amount of money could help her out a lot.
Here was the posting that caught our attention:
"My daughter Jennifer has adopted Shadow, We have been going to visit  Shadow, taking him for walks and play with him, so he is not just stuck  in his cage there. After we left, we received a call from ACS stating he  has tested positive for Heartworm, and to aggressively treat him it  will cost $xxx. We all, my daughter, grandchildren and myself have  fallen in love with their awesome baby. He also knows who we are  already, he greets us when we walk to his kennel, by howling at us and  putting his paw up on the cage. He is a victim of cruelty, someone  chopped at his ears, mutilating them! He has been through too much  already and failed by so many already in his 4 years, it is time he  knows what it is too be loved."
So, if this posting does not make you want to help, nothing well. This family is extremely nice and committed to dogs and they were caught off guard when they went to pick him up and he a had a Heartworm problem the shelter wouldn't cover. We sent over the funds requested by her to help treat Shadow because of the unexpected expense and she emailed us back very soon after telling us what a happy camper Shadow was to be out of there. This is just one of the many examples of all the amazing things rescuers are doing on a local level. It was a pleasure getting to email Sandra back those few times.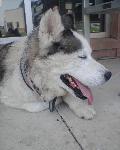 Update: just got an email with a new pic of Shadow and a message about how well he is doing!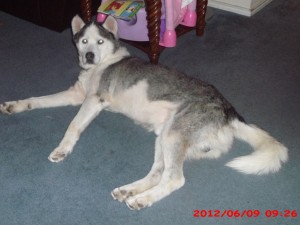 8: Claire
Before we go on, can you believe how cute this cat is?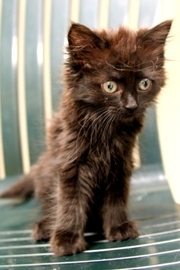 Here is the post we saw hoping to raise a relatively modest amount to save Claire:
"Baby Doll Claire has officially run out of time. This sweet little girl  does however have a future. She has a loving foster home, and caring  arms to snuggle into if we can just raise the money for her vetting.  Funds raised for Claire will be used for her spay, vaccines, combo test,  and pest control. Claire, ID #21786, is in the custody of Coweta Co.  Animal Control."
The Newnan Coweta Humane Society is a volunteer run organization that seeks to alleviate the number of animals euthanize at the Coweta County Animal Control in Georgia. We have come across various organizations that form to support specific animal controls and this organization is clearly making an impact.
We donated the money specifically to help Claire and then emailed them to see if this was more of a general purpose donation or if they had lined up a foster. They got back to us within a day and told us they had already picked her up and she was in their rescue. "She will get a couple of  weeks of TLC as she is very thin.  Once she is at a healthy weight she will  be spayed and go up for adoption.  If you live in the Newnan area she will  eventually be at PetSmart on Sundays for adoptions.  She is an extremely  sweet kitten so I'm sure she will be adopted fairly quickly." Music to our ears! She is too cute for words!
9) Cookie
We came across an interesting rescue online called Blue Sky Dog Rescue who is located in Mississippi and doing great things for animals out there. They are relatively new but are already hosting events, raising money, and saving lots of dogs.
Here is the post we saw for Cookie, a Beagle that they have rescued that they needed help with. Cookie is the first dog they have taken in with heartworms and obviously heartworms are a very pressing need:
"Please Help!  Share this post & click on this Chip In link to  donate! No amount is too small.  Cookie the Beagle is our first  heartworm positive rescue. We need to desperately raise $xx to treat  her heartworm problem. The vet needs to be paid  up front & we currently have no money for this. Cookie is quiet  & sweet. She deserves a chance to be healthy & loved. Please  share this link with your friends and family. If we all donate just a  little, we can help raise the money for Cookie! Please help!"
We emailed Donna, the head of Blue Sky, and she wrote back an extremely kind and touching email. We usually don't share emails we receive here but want to let readers know how appreciative rescues are for the help They are giving their everything to save animals and when an unexpected and unplanned for expense comes up, they do everything possible to raise money. They are selflessly caring for the animals yet are still touched when others help their efforts. Part of the email read as follows: "When I first read your email, I couldn't believe it!  Then when I tried  to re-read it,  I couldn't focus for the tears in my eyes – people like  you who  help a little group like Blue Sky are…"
We are delighted to help out Donna in Blue Sky and feel extremely lucky to have gotten to know them for a day. Here is a picture of Cookie below.
UPDATE
We got this email from Blue Sky a day later and thought we had to post it so that you know if you donate money to them they will be eternally grateful. They really seem like just about the nicest people around:
"I just posted a special post on Facebook:
And then a miracle happened…for those of you who follow BSDR you know about Cookie the Beagle – our first heartworm positive rescue.  First Cookie was rescued by good Samaritans as she was about to get hit by a truck in a busy intersection.  Not being able to locate her owners, these good Samaritans contacted BSDR.  After learning that Cookie was heartworm positive BSDR desperately needed help raising the necessary $ to treat this angel.  Then another miracle happened to sweet Cookie.  She was rescued once again by good Samaritans.  Through a Chip-In post designated specifically for Cookie, and our donation website, we collected a total of $xxxx in one day!  This has never happened before to BSDR or for any dog we have rescued…We were in shock and in tears!  BSDR will now be able to treat Cookie for heartworms, and also get her spayed, micro-chipped and more.  When Cookie heals she will be adopted out to a loving family.  She will be safe, warm, well-fed, spoiled and loved…as all dogs should be."
On behalf of everyone at Blue Sky Dog Rescue, we thank you from the bottom of our hearts.  We truly could not have given Cookie this second chance at life without you.  We promise to place her in a safe and loving home.  Thank you so very much!"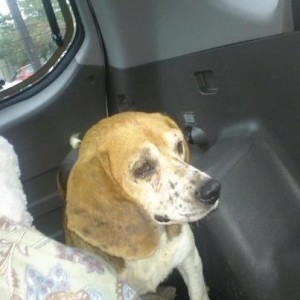 UPDATE
Blue Sky just emailed us an update on Cookie saying how great she is doing and sent along an ad that Cookie is now in. She is famous-the owner of the shop is actually Cookie's foster mom!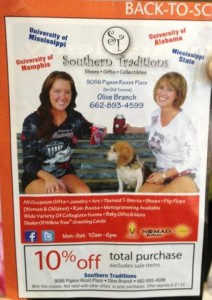 10) Humane Society of Pulaski
We read this awful article of a back yard breeder in Arkansas that had over 150 dogs but the conclusion was pretty happy- The Humane Society of Pulaski, an all donation funded rescue, stepped up to help feed them, treat them, give them shots, etc. We read a number of articles about the do gooding they are up to (for instance: http://arkansasmatters.com/fulltext?nxd_id=438947)
From this article, we saw the list of items includes:
"They need food, collars, and more. Simpson says, "Toys. We gave these dogs their first stuffed toys yesterday. Uhm, bedding. We need bedding. Every animal here gets a bed overnight." Other things they need are:
metal water and food dishes,
newspapers,
dog brushes,
shampoo and
volunteers to bathe the dogs.
We read up on the Humane Society of Pulaski for a bit and were very impressed by how much they do for the community. They have mobile rescue vans where they take dogs in vans to parking lots, they do spaying and neuter, and generally get involved when they need to. We contacted them and emailed them a bit about Mav's Rescue Friends and donated 10 bags of Purina Dog Food as they said that is their preferred food. Well, I should say we donated the money and earmarked it for food. They were very responsive and got back to us almost instantly with a nice response email and put us on their email list.
If you are that one reader of this blog, they still need help so please consider donating. No gift is too small!