Some of our friends have gone above and beyond and asked to donate to Mav's Rescue Friends, but since we are not a registered non-profit we have no way of accepting donations. We wanted to put up this page to list some of the organizations we admire (in addition to the animal rescue organizations listed earlier on the site) so if you are reading this and are looking for a place to send a gift (yes, you Grammie), we think these organizations do amazing things. We have volunteered with some of them but many of them we just know by reputation. (Update:  I now highly recommend you check out GiveWell if you are looking to donate money. They are very special.)
There are far too many great non-profits to list, so we also wanted to flag some websites that have great information themselves. Additionally, here is a good link to a website that rates charities by cause: http://www.charitywatch.org/toprated.html All non-profits have to file annual reports online so you can pull them up and see how much of the donated money goes to the end cause vs. administrative expenses.
Hill House: Hill House was founded in 1978 to offer affordable housing for the area's low to moderate income well-elderly population in a safe and caring home-like atmosphere. This environment encourages older people to be independent, physically active, and involved with their families, friends and community. Basic services are provided to help individuals who are experiencing some frailty and would benefit from meals service, housekeeping, and the security of 24-hour emergency coverage. Hill House is an independent, nonprofit, nonsectarian corporation governed by a volunteer Board of Directors and served by many dedicated volunteers.
It is state and privately funded and is so great that last time we checked there was quite a long wait-list. It is not just people from the area, anyone can apply. We have had great experiences with them and love the residents there. They accept donations and any volunteers are welcome, whether you want to host game nights (which is way too much fun and we strongly recommend
), teach residents how to use computers, or serve lunch in the meal room. There are local retirement homes all over the country and spending time at them is a good way to make friends (especially if you don't have any like us)! If you are interested in volunteering at the Hill House or donating give Agata a call at (203)637-3177, you won't be sorry. We recently helped them put up a wordpress site like this so you can now check them out at www.hillhousefriends.org. Our sites aren't very impressive as you can see but hopefully we will learn more about design and programming over time.

Stray from the Heart: If you are looking for a great group of people working extremely hard to rescue dogs every day, it will be difficult for you to do better than SFTH. As a volunteer, they could not be easier to work with and more pleasant; we have had nothing but great experiences with them. You just email them, and they will put you on their volunteer list. There are lots of opportunities to help, ranging from fostering dogs, answering phones, working at events, and interviewing new families. They will let you help as little or as much as you want. The founders and people who run it are extraordinary and if you donate money or volunteer for them they are not pushy and you can rest assured your money is going to be spent wisely and for the benefit of dogs. If you are interested in volunteering for them, please call or email.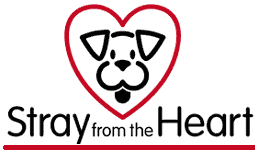 Alzheimer's Foundation of America: Our mission is "to provide optimal care and services to individuals confronting dementia, and to their caregivers and families—through member organizations dedicated to improving quality of life."

Big Brothers Big Sisters: This is a fabulous organization at which to volunteer if you like children and have time to commit. We had a great experience with the New York City Big Brother Big Sisters section as a "Big" when we were first living in Manhattan, but we are sure all sections are equally great. They do a great job matching adults with the children and are a very helpful organization to society in our opinion. This is truly an organization through which you will be able to make a difference.
Guide Dog Foundation for the Blind: Since 1946, the Guide Dog Foundation for the Blind, Inc. has provided guide dogs free of charge to blind people who seek enhanced mobility and independence.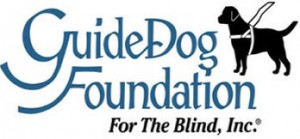 "If you can't feed 100 people, then feed just one." ~Mother Teresa